COLDREAMS
Morning Rain/Eyes (1986, Rock Hardi)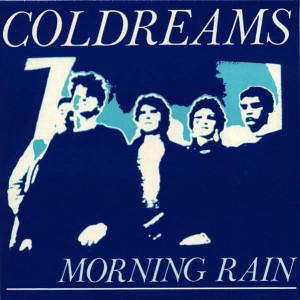 Tracklist:
1) Morning Rain
2) Eyes
Lineup:
Unknown
Here it is another very obscure dark / minimal band which sadly faded
into oblivion. Informations about them are more or less nonexistant: i
only know that Coldreams are from France and issued only this 7? single
in their carreer. A demo tape seems to be floating around, but it is
extremely rare and i haven't managed to gather any info about it. If you
know anything or have a copy of it, please let me know! The band also
used to have a myspace but it seems to have been deleted.
This 7? is very good. It has a very cold, detached feeling created
through a clever use of synths, a stingy guitar style and a distant,
cold, alienated female vocals. Both tracks are strongly bass-driven and
are very groovy. My favourite song is "Eyes", a great song about a
broken relationship and the suffering and alienation that comes from the
breakup. Thumbs up!
SELECTED TRACKS
Morning Rain

Eyes